Taste of Pierogi 2020
Event schedule
Friday: 4:00pm - 9:00pm
Saturday: 12:00pm - 9:00pm
Sunday: 12:00pm - 8:00pm
Applications
Event info
Come join us for a weekend of food, music and fun as we celebrate Polish heritage!
An annual all-age family 2020 Taste of Pierogi is coming to SeatGeek Stadium in Bridgeview, IL. The event will be taking place from Friday, July 24 through Sunday, July 26.
The three-day weekend event will feature:
live music (Polka, Polish dance music, and your favorite local cover bands)
traditional Polish dancers
carnival rides for all ages
Polish beer and other beverages
and of course, among a vast selection of other tasty specials, the star of our fest - PIEROGI!
The Taste of Pierogi is a unique event - we aim to make each year's event a must-see attraction for people not only of Polish decent, but of all ethnicities.
We encourage everyone to take part in the Pierogi Eating Contest. Get ready to test your intestinal fortitude!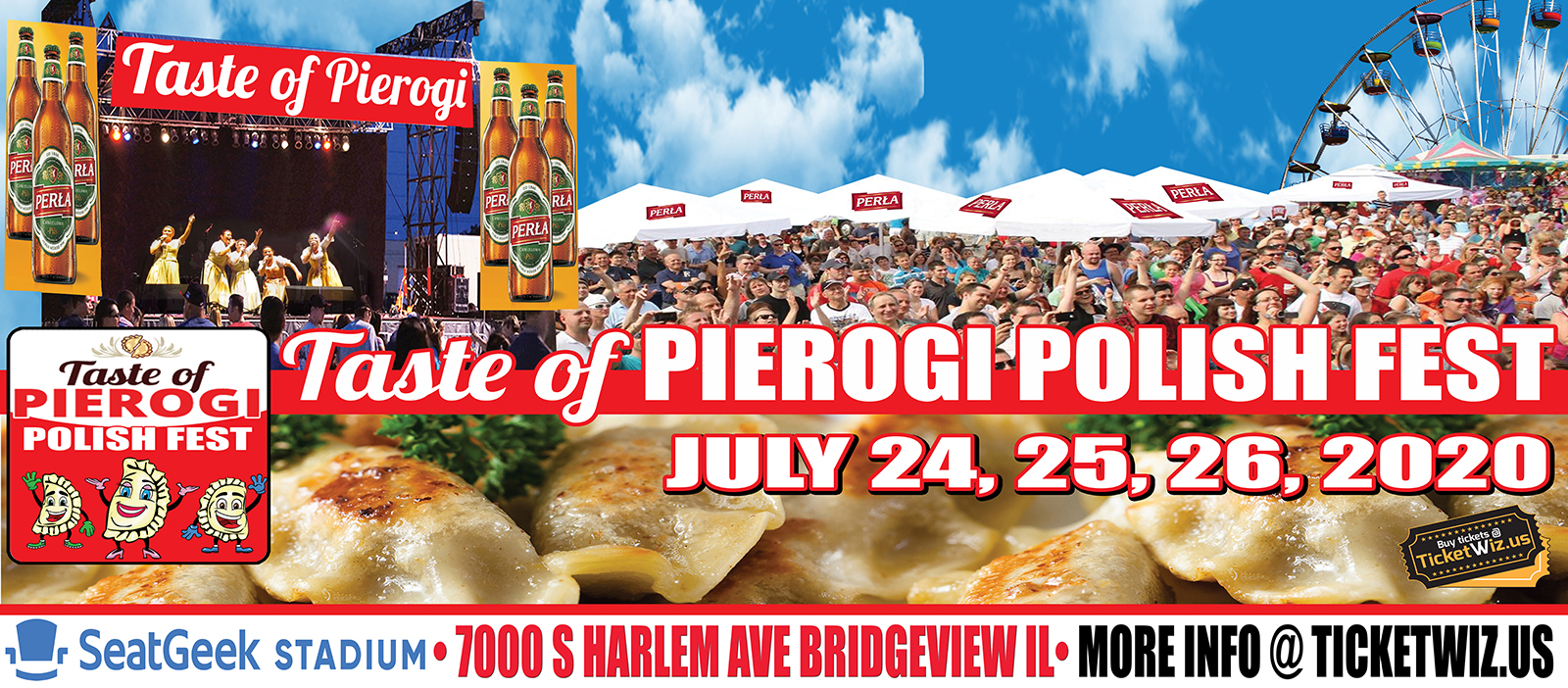 Show event info
Available tickets