Events » Splash Inflatable Waterpark 2018
Event special »
Free parking with online ticket purchase!
Tickets Special Sale Ends In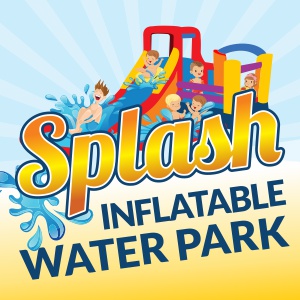 07/27/2018 through 08/05/2018
Event dates and times
Week One
Friday, July 27th, 11:00am - 7:00pm
Saturday, July 28th, 11:00am - 7:00pm
Sunday, July 29th, 11:00am - 7:00pm
Week Two
Friday, August 3rd, 11:00am - 7:00pm
Saturday, August 4th, 11:00am - 7:00pm
Sunday, August 5th, 11:00am - 7:00pm
Available tickets
Note:
For all online purchases, a printed ticket must be presented at the gates in order to gain entrance. This is a rain-or-shine event. No refunds or exchanges, tickets are non-transferable.
Free admission (no rides included) for adult guardians accompanying children.
All children 16 years old and younger must be accompanied by an adult.
Event info
Another annual Splash Inflatable Waterpark events are coming to Toyota Park (East Lot) in Bridgeview, IL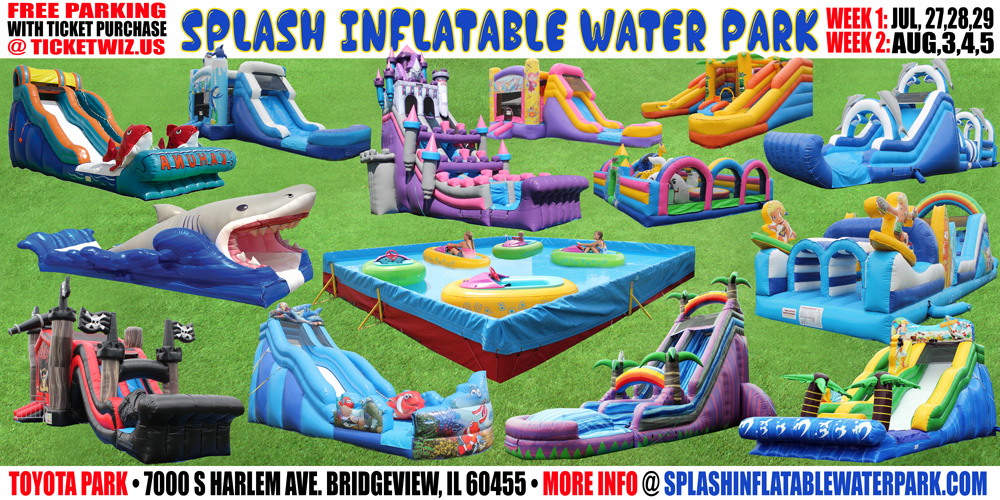 Simply put, there's no better place for your little ones to have enourmous fun like Splash Inflatable Waterpark! We offer inflatables that are for toddlers and adults. Each inflatable has a height requirement that must be met.
We take extra measures to make sure that our waterpark is a safe and clean environment for all - both children and parents. All attractions at our park are staff monitored.
It's beach-like fun in the middle of the city!
More detailed info you may find on splashinflatablewaterpark.com
Featured venue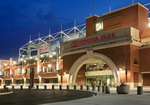 (East Parking Lot)
Bridgeview, IL 60455