Santa's Christmas Market 2021 (Week One)
Event schedule
Saturday: 9:00pm - 9:00pm
Sunday: 9:00pm - 9:00pm
Event info
Santa's Christmas Market 2021 is taking place on the Southwest corner of Harlem Avenue and 79th Street in Bridgeview (7325 W 79th St).
This is a heart-warming all-age event where visitors can explore vendors and products from around the world while listening to the sound of festive music. Bring the family, bring your friends, participate in special events and enjoy the unique shopping experience! It's fun for the whole family!
See you at the Market!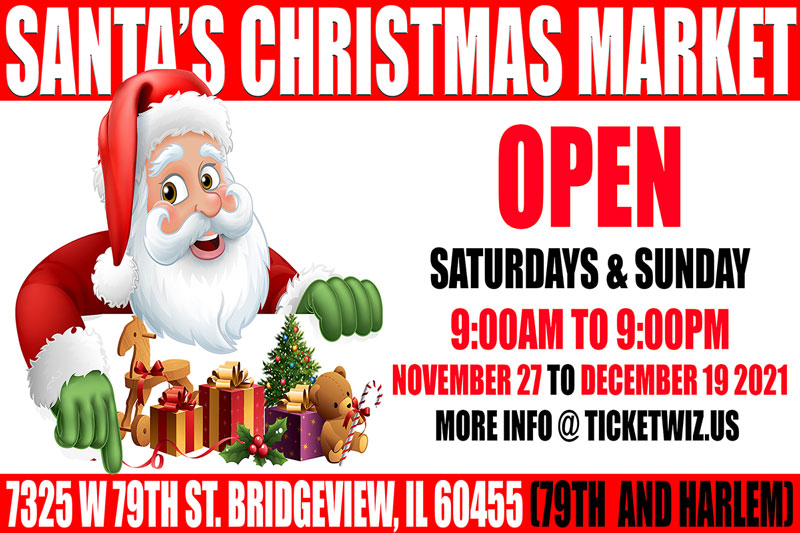 Show event info
Available tickets