ARCHIVE EVENT
Events » Mega Flea Market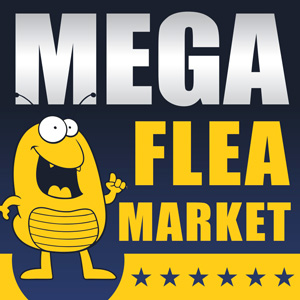 March
30th -
December
21st
Event dates and times
Sundays from 3/30 through 12/21, 2014 from 7am to 3pm
Detailed schedule is available on Mega Flea Market website.
December 2014 closed · Thank you for your support
Dates for 2015 will be posted soon!
Available spaces
Note:
Once the space is purchased, a Mega Flea Market representative will contact you with your space number.
For all online space purchases, a printed receipt (ticket) must be presented at the gates in order to gain entrance.
Event info
Mega Flea Market is the perfect place to get rid of your unwanted treasures!
Great food and live entertainment is part of the Market! Come, bring your family and friends, and have fun!
General admission to both locations is FREE FOR ALL BUYERS with FREE PARKING!
This family friendly flea market is an outdoor-only event.
Mega Flea Market takes place at Toyota Park, located at 7000 S. Harlem Avenue in Bridgeview, IL 60455
Some of the events take place at Bridgeview Mall located at 7700 S. Harlem Avenue (the southeast corner of Harlem Avenue and 77st Street) in Bridgeview, IL (behind McDonald's Restaurant).
Check the dates of the Market for the locations of the corresponding events.
Featured venue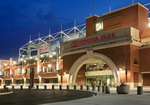 (East Parking Lot)
Bridgeview, IL 60455