ARCHIVE EVENT
Events » Mega Beer Fest 2014
Event special »
Free parking with with online ticket purchase!
Access to Porky's Rib Fest included!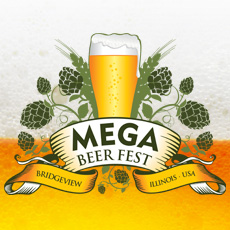 06/27/2014 through 06/29/2014
Event dates and times
Friday, June 27th, 7pm-10pm
Saturday, June 28th, 2pm-5pm
Saturday, June 28th, 7pm-10pm
Sunday, June 29th, 4pm-7pm (SPECIAL)
Event info
Mega Events, Inc. and Porky's Rib Fest invite you to the first annual 2014 MEGA BEER FEST
Besides featuring over 75 craft beers from around the country, we will also be the place for:
Live music & entertainment
Huge carnival
Fireworks
Rib vendors from around the country
Mega Beer Fest is the ultimate opportunity to celebrate and experience America's finest beers, to sample and learn from a diverse lineup of over 75 craft beers, and to connect with other beer enthusiasts.
So mark your calendar and make us a part of your summer plans!
More info at megabeerfest.com
Featured venue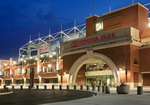 (East Parking Lot)
Bridgeview, IL 60455